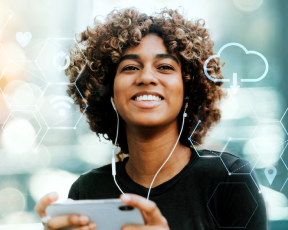 Integrating Social Innovation with Science, Technology, and Innovation
Posted by

Categories

Business

Date

May 13, 2020
Governments can improve the climate for innovation and foster the growth of science, technology, and innovation in many simple ways.
In Finland, for example, the government's main advisory body on science, innovation, and research (SITRA) has recommend that innovativeness should be made a criterion for competitive bidding in public procurement. They also recommended that a portion of funding for government departments should be clearly designated for innovation and development activities, which are widely interpreted to include innovation in services.
Social innovation has the the rich, yet untapped, potential to foster science, technology, and innovation development in Africa. Most of the current social innovation initiatives in Africa have been established at the grassroots level, with minimal capacity for influencing decisions at higher levels.
For instance, in the agriculture sector, we have seen innovative applications such as M-Shamba and Farmerline, created at the grassroots to provide salient information for farmers on best practices and minimise the effects of climate change.
African governments and institutions need to recognise the fundamental role social innovation could play in science and technology within Africa's development agenda. Fortunately, social innovation is already being integrated in the research activities of prominent institutions such as the Council for Scientific and Industrial Research, South Africa.
It has initiated a low-income housing research project commissioned by the Department of Science and Technology to provide good quality, affordable housing for low-income South Africans. Some academic institutions, such as the University of Cape Town, have created centre for social innovation and entrepreneurship to promote and embolden social and environmental change agents. The faculties of the University of Botswana, the University of Nairobi, and Cape Peninsula University of Technology have made efforts to connect to global networks of social innovators, resulting in the establishment of social innovation labs.
Although it is gratifying to note that social innovation has attracted a great deal of interest worldwide, five areas require attention if we are to unleash even more innovations for social and economic prosperity:
• Social innovation needs to be explicitly taken into account when we are formulating science, technology, and innovation policy. To ensure that innovation benefits the entire society, these policies must establish democratic platforms where diverse actors can participate.
• To ensure the successful implementation of social innovation activities in different countries, we need proper coordination and integration of these activities in national and regional socio-economic planning.
• Education and research in science, technology, and innovation must go beyond focusing on elite science and begin to support science that is focused more directly on meeting diverse social needs.
• Social innovation can be successful only if there is sufficient capacity to scale up the innovation. Rejuvenating the social base through a heavy investment in capacity building, and creating a platform conducive to interaction and collaboration, are prerequisites for social innovators to prosper.
• Public-private partnerships play an important role in supporting social innovations. Strengthening these global partnerships and platforms can be effective for understanding and fostering social innovation worldwide.
Emerging economies in Africa are encouraging investment in large industrial enterprises, but it's equally important to invest in the smaller social enterprises that are becoming an integral part of the economy, mimicking the true African society—a focus on communities, people, and social structures as measures of prosperity.
By encouraging social innovation, policy-makers strive to pursue a triple triumph: a triumph for society and individuals by providing services that are of high-quality, beneficial, and affordable to users and that add value to their daily lives; a triumph for governments by making the provision of those services more sustainable in the long-term; and a triumph for industry by creating new business opportunities and new entrepreneurship.