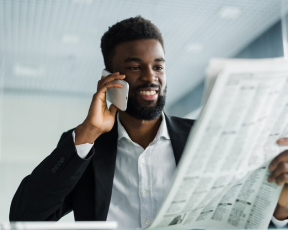 How A social entrepreneur can use innovative ways to battle the covid-19
Posted by

Categories

COVID-19

Date

May 13, 2020
Social entrepreneurs are playing crucial role in society during the pandemic.
Making facts easily accessible
Social entrepreneurs are using innovative methods to improve the lives of people suffering from COVID-19. Some entrepreneurs are trying to improve the financial lives of people living in poverty in the whole world by providing food, medicines, groceries, and other essential items. Socially, they design and deliver solutions that will make families economically resilient, and also create economic and productive opportunities. Digital technologies and stakeholders are working to improve these systems.
Many social entrepreneurs are working from home to provide people with many facilities and opportunities like:
• How to cope with the situation in these pandemic days.
• Some entrepreneurs are offering practical advice.
• Some are sharing knowledge about preventive measures in physical and psychological health.
Tele-health services
Social entrepreneurs are providing digital-health platforms to present reliable, up-to-date, and simplified medical information to users in different areas. These websites provide many medical articles and a section dedicated specifically to people's queries, the latest news in the field of medicine, Tele-health services, and also consultations with certified medical doctors.
Scaling community-based screening
As frontline workers play an essential role in the COVID-19 response, there is a growing demand for digital platforms to support community-based efforts. To help meet this need, social entrepreneurs are giving pro subscriptions to its open-source mobile data platform.
It is difficult to identify patients, track cases, or maintain disease surveillance in low-resource areas. In such regions, digital biometric identities can be a game-changer for pandemic control. Companies like Simprints has equipped 12 countries with a biometric patient ID system, and they are using contactless modes which are showing accurate results in the field tests.
Prioritising mental health and well-being
Crisis Text Line may be a global not-for-profit organisation that gives free, confidential psychotherapy via SMS message. In moments, one could be connected and receive support from a trained counsellor online. The organisation's services are available 24 hours a day, every day, throughout the US, UK, and Canada.
Being in quarantine with someone who is abusive may be a terrible reality some people will face. In response, Crisis Text Line is particularly bracing itself for an increased volume of support for those in situations of child abuse and domestic violence conversation.
Focusing on the most vulnerable
SCHSA is a self-financing social enterprise and charitable organisation in Hong Kong that offers 24-hour personal care and emergency assistance services to the elderly. During the COVID-19 epidemic, SCHSA is donating and delivering masks and related cleansing material to underprivileged aged people.
Adults living alone are more likely to suffer from mental/psychological disorders, like anxiety, stress and depression, due to loneliness. In response to this issue, some social entrepreneurs are also offering assurance calls to those elderly people who live alone.