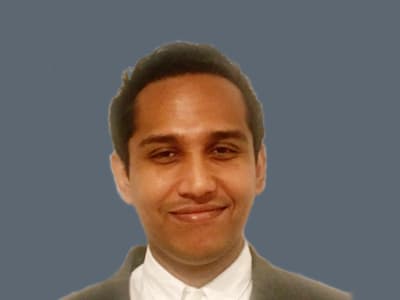 SHARIYAZ ABDEEN is an experience leader, innovator, problem solver, and mentor, Researcher, and Lecturer. He is a PMP certified Project Manager/Visiting Lecturer with over 8years of experience as a Project Manager/Business Analyst and teaching in the global IT and education industry. Throughout his career as a project manager he has worked with institutes/Universities, MNCs, Government institutions, private firms, startups managing global teams in diverse geographical locations such as India, Sri Lanka, client facing in Tanzania, Australia, USA, Israel and UK handling complex projects exceeding 1 million USD revenue per quarter. He's a continuous builder and a skilled negotiator with the ability to build and maintain excellent relationships over a long project implementation cycle. He specialized in client facing, SDLC (agile / waterfall), Project Management, Business Analysis and software platforms. He received his BSc (Hons) in IT (Computer Systems and Networks) from University of Sheffield Hallam, United Kingdom and MBA – General, Australian Institute of Business, Australia.
SHARIYAZ was deployed in Tanzania as onsite client facing project consultant, shared his expertise and evaluated the in-house build AFCS (Automatic Fore collection System) development to help Tanzanian government (DART agency) and the World Bank to proceed with the BRT (Bus Rapid Transportation) system in Dar Es Salam, Tanzania where he engaged with the government, World Bank and development stakeholders to evaluate the project progress, project development practices, required process changes, evaluation on timelines, resourcing and adopting good architecture and advice on the product road map. He evaluated the alignment of the implemented AFCS functionality with regards to BRT requirements and international standards. He contributed as a visiting lecturer University of Bolton, teaching agile Project Management (Scrum) and Computer Systems and Networks modules.
SHARIYAZ has worked as a Senior Project manager for system integrator, managing an enterprise scale telecommunication projects for Sri Lanka Telecom. The scope of the project was to implement a complex MDM (Master Data Management) solution, to govern the data of 1+ million customers while running real-time operation in a tightly integrated environment. He also worked on Pathway ECHO Garbage collection system integration project, Shieedo Freight Management solution project, and Expeedio Freight aggregation platform project as a Project Manager/business analyst managing government/private projects in Australia where he defined the road map, analyzed the domain and developed the SRS for freight aggregation platform.