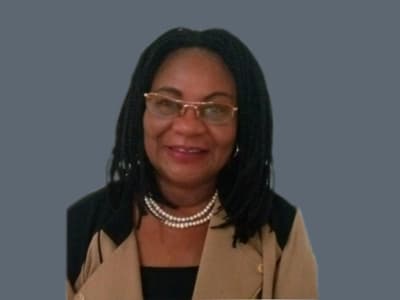 Olajumoke Familoni, is an Economist, a Professor of Management, with focus on Strategy and Entrepreneurship. She is the Chairman and Founder of ICLED, International Center for Leadership and Entrepreneurial Development based in Nigeria. ICLED has been on the cutting edge of developing leaders and Entrepreneurs in Nigeria and other. ICLED was founded in Nigeria in 2003 and has since then been making waves in society. ICLED also recently registered her NGO, to address the issues of the girl child in education and create awareness in diverse fields. The NGO is a Global Initiative for Entrepreneurship and Capacity Development.
Ola's, passion has impacted small businesses, leaders, students and entrepreneurs in all strata of the society. She also is passionate about the development of the girl child and the boys in general toward having clarity on the principles of leadership.
She is an author of several books on Entrepreneurship and Leadership, She presents papers nationally and internationally, She is a notable guest speaker at several forums on Entrepreneurship. She has been successful at fostering two notable organizations.
Currently, she is the Chairman and Founder of ICLED, which has a Business School of Leadership and Entrepreneurship, a human capital division and Skills Acquisition center. She is also The Chairman of the board of Trustee, Global Initiative for Entrepreneurship and Capacity Development, an arm of ICLED… The firm offers advisory services to Girls, youth, women, and small businesses while directing them towards accomplishing their organizational goals.
Ola Familoni has is a Facilitator and consultant on World Bank projects. As a researcher and worked on impact evaluation and assessment of projects. She works in collaboration with the African Trade Office in the United States to facilitate trade between exporters and importers.
She is a sought out speaker on strategic management. As a researcher, Familoni worked with late Professor Adebayo Adedeji the renowned economist on research in Subsaharan Africa on a United Nations Development Project.
Familoni was a member of Faculty at Covenant University, and latter at Lead City University where she taught courses in Entrepreneurship, marketing, organizational behavior and Strategy.
Familoni is currently a member of the Think Tank and faculty at the University of Salamanca Spain.