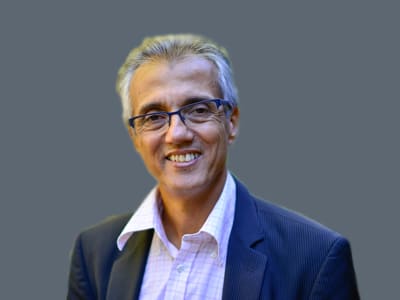 LEANDRO DE SA, a Strategic Management, Information and knowledge management, Senior lecturer and Published academic: with an international research track record, conference organising & chairing experience, extensive national & international post-graduate lecturing/supervising experience, several years course leadership expertise, & comprehensive external examining experience. He's a founder of LDS – Lean Development Structure. Advises Boards of large corporations and governments in Business Development, Aerospace, Consults in Business Transformation, Lean Operations and Supply Chain Management, Product Development, Program Management, Customer Services, Innovation, and Global Infrastructure investments. He's Passionate to creating and developing corporations and ventures, by enabling people to reach high levels of efficiency and satisfaction. He has led large operations, financial management, strategic corporate development and integration in services and product industries.
LEANDRO has more than 30 years of expertise in Business & Management teaching, research, Consulting and Professional Training. He taught & made research at several universities. His research publication list involves more than 45 peer reviewed articles, conference presentations and proceedings where He got the Best Paper Award. He is a board member in the Business and Entrepreneurship Research Society, an editorial member and a reviewer in several peer reviewed journals & conferences He has supervised many theses & been a member in the examination board of others. He received his bachelor's degree in science and a Master's of Business Administration in Finance (Quality Management), and Ph.D in Solid State Physics. He has consulted for a significant number of organizations (Hospitals, Airlines, Banks, Global, Multinational, Government & Privately-owned, small, medium-size and large). Manage and contract the operational performance of all Airbus Suppliers in Customer Services. Audit and develop the supply chain to deliver best-in-class Customer Services to airlines a, Managed over 300 Airbus suppliers' base to achieve state-of-the-art Lean Customer Services performance, and Developed the Airbus General Conditions of Purchase for airline support from equipment suppliers.
He worked with AEROSPATIALE, where he Manage Advanced Programs for Scientific Satellites for NASA, ESA, CNES and the French Ministry of Defense and Developed cryogenic systems for winning bids and projects such as the Second Generation Meteosat, the Infrared Space Observatory (ISO) and military programs. His commitment to personal and professional development, while meeting the needs of specialized interest groups, has been the cornerstone of a 30year career in Training & Development.