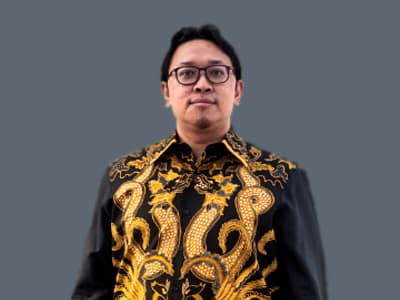 FAJAR ANUGERAH, is a leader, mentor, innovator, problem solver, trainer, educator, and consultant in community development. He worked with Indonesia Berbakti, Jakarta, Indonesia as Managing Director of a social enterprise working to help underprivileged high school & vocational school graduates to get jobs and led a team of 10 people designing and delivering employability skills training and securing corporate recruiting partnership. He has 15 years of corporate experience in Quality management to the academic setting. He received his BA in Psychology, Universitas Padjadjaran, Bandung, Indonesia, 1997 and a MA in Human Rights: Theory & Practice, University of Essex, Colchester, UK, 2006
He has experienced increasing levels of responsibility by working closely with executives and operations management leaders of companies, focused on technology, manufacturing, distribution, retail, direct marketing, and e-commerce which made him understood the importance of understanding people (customers) to run a business. As a Program Manager, FAJAR Managed portfolio of 6 different social development projects (governance, education, social entrepreneurship, sports & cultural). He has Managed team of 6 and a roster of international and local consultants.
FAJAR understands the need for a different approach—one that takes into account social, economic, and community benefits as well as financial success. He provides responsive, trusted service, tailored solutions, and creatively structured financing options that help Clients achieve long-term sustainability as their organization evolves and grows as he offers customized products and services for not-for-profit organizations, including business banking, lending, wealth management, and more.
He has been helping businesses obtain funding ever since. He has managed sales and business development teams in both finance and professional services and prides himself on helping businesses obtain the most appropriate funding facilities to meet their needs with over 10 years of volunteerism
FAJAR developed a wide range of analytical, investigative, rescue and turnaround skills, and learned to assess the strengths and weaknesses of businesses very quickly. He's thoroughly trained in the Federal Methodology, Institutional Methodology, Consensus Methodology, and all the rules and regulations governing Financial Aid. His over 15 years of experience has intensified his advocacy for improvements in the identification of Financial Aid opportunities and matching the right programs with family's needs. He takes great pride in providing wealth accumulation strategies, high quality accounting services, tax strategies and financial management solutions to small businesses and individuals as he strives to get to know his clients and become an insightful financial partner who really understands their goals and challenges. FAJAR helps his clients plan their estate by setting up their wills and trusts Keen passion in pursuing investment knowledge and strategies through various instruments such as unit trusts, stocks and real estate. He has succeeded in taking businesses to the next level.