EXECUTIVE MASTER'S IN SOCIAL ENTREPRENEURSHIP AND INNOVATION
EXECUTIVE MASTER'S IN SOCIAL ENTREPRENEURSHIP AND INNOVATION
The Executive Master's in Social Entrepreneurship (EMSE) programme offers participants insight into the mechanisms that facilitate effective personal and organisational networks, as well as collaborative problem-solving strategies and practices. EMSE follows a cohort model whereby students enrol in both compulsory core required courses and elective courses as a single learning unit or group, and build on experiences through a degree curriculum.
The Executive Master's in Social Entrepreneurship is tailored to the needs of successful social entrepreneurs and the challenges they face. The curriculum is designed to help participants move their mission forward by refining their innovations and leveraging their impact.
Through reflective journals and interactive core class discussions, students are continually exposed to the practice of synthesizing what they have learned and providing feedback on what changes they are making in the course of their entrepreneurship journey. The programme incorporates long-standing faculty and senior staff experience in social enterprise, leadership, and management development programs. Faculty and guest presenters include innovative thinkers, policymakers, and practitioners who have extensive knowledge in the field as a result of their experience in both academic and professional settings.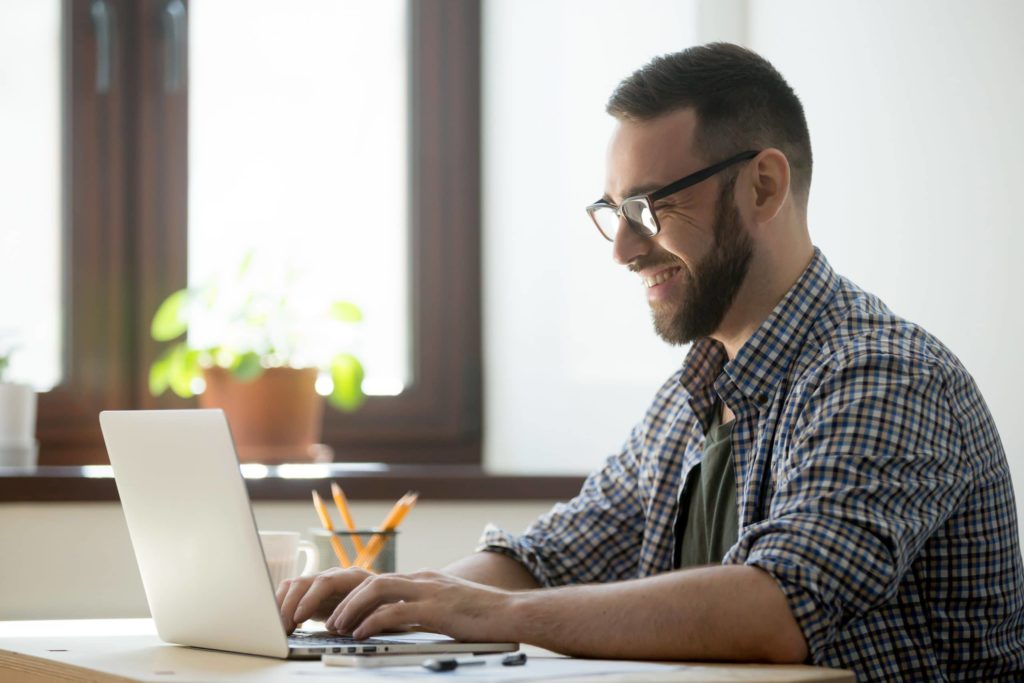 Social entrepreneurship is defined as profit-making businesses with primarily social objectives, that reinvest most of their profits for the benefit of the community. It entails the use of techniques to develop, fund, and implement solutions to social, cultural, or environmental problems. The difference between entrepreneurship and social entrepreneurship is in the purpose of creation. Social entrepreneurs are concerned with the transformation of societies at large, rather than transforming their profit margin in business, as classic entrepreneurs typically would. Social entrepreneurs use a variety of resources to bring societies into a better state of well-being.
Social entrepreneurs are either non-profits or blend for-profit goals with generating a positive society. They combine charitable work with business activities. A social entrepreneur offers an altruistic form of entrepreneurship that focuses on the benefits that society may reap, by transforming social capital in a way that affects society positively. Some scholars have advocated for the restriction of the term to founders of organizations that primarily rely on earned income, rather than income from donations or grants. Others have extended this to include contracted work for public authorities, while still others include grants and donations.
Considered a pioneer in an expanding field, the EMSE programme is targeted to those who are, or would like to be, policy makers, senior managers, or chief executives of private, public, community, and/or third sector organizations. A formal qualification in social entrepreneurship will help to further your career, your work, and your organization's contribution to society.
The Executive Master focuses on issues that matter to social enterprises: delivering excellent services and high social value, building and maintaining stakeholder support, securing investment, and measuring and communicating success. These are set in the wider context in which social enterprises operate, including political, market and community contexts.
The Executive Master in Social Entrepreneurship is aimed at professionals working within social enterprises, advisors, officials, development officers and sector representatives, and those wishing to develop a career or an interest in social enterprise. The goal of this programme is to support the vitality of the sector, provide advanced expertise and equip the sector to meet the challenges of innovation and sustainability. Our students will be equipped with a strong understanding of social entrepreneurship, innovation, leadership, and policy. The program also supplies students with practical tools to develop a social enterprise and gain confidence in generating revenue, financial modelling, doing business with social value, and enables students to become drivers of economic growth and employment.
You will study at the City Campus, which is located in the heart of London and within minutes of the train and bus stations.
This course offers a range of modules that will extend your current knowledge of social entrepreneurship and responsible management theory, including functional areas, people, processes, and innovation. In order to help you incorporate your learning with your career, we streamline the module delivery into study blocks and distance learning activities, internship, and the portfolio style assessments allow you to complete work-related issues as part of your assessment for the programme.
What about networking opportunities?
When you study at London School of Social Enterprise you join a learning community of managers and leaders from across a range of professions and industry backgrounds. This provides you with excellent networking opportunities, and the benefit of exposure different perspectives and solutions to managerial challenges. In addition, we connect you to staff and students studying at the practitioners and network.
At the heart of this programme are four core courses, each taught over six full days. The courses provide content on important themes, such as social innovation, social value, social responsibility, social capital, social networks, social entrepreneurship, finance/investment, marketing, leadership, strategic management, governance, and stakeholder participation. Students work with detailed case studies and input from industry representatives to provide a high-quality learning experience. This is further enhanced with a range of web-based resources to support and reinforce learning on the course.
This Executive Master programme offers opportunities to gain specialised expertise in key sectors such as health, social care, housing, education, sport, culture and the environment, or in key functional areas such as finance, marketing, public relations or operational management. The inherent flexibility of the programme means that teachings can be tailored to the needs of each individual student. Full recognition of prior experience and learning will be given, subject to application and approval.
The Executive Master's in Social Entrepreneurship programme consists of a 25-unit curriculum (seven courses), comprised of four core courses and three electives. The core courses are completed over an 18-month period in an intensive format. The programme may be completed in as few as 18 months by taking the three electives during the same 18-month period, or after completing the core courses for another six months, thereby making it a two-year program.
Applicants to the Executive Master's in Social Entrepreneurship programme must have a minimum of three years of experience with progressively greater levels of responsibility in management positions.
Current social entrepreneurs hoping to develop their expertise further.
Graduates aspiring to become social innovators and change makers.
Entrepreneurs interested in organisational transformation within the creative sector or any other sector of interest.
Support organisation/infrastructure architects and policy makers (including those who wish to advance the field of social innovation in their cities/areas/countries).
Those interested in becoming analysts and knowledge experts in this field (including academic reLSSErchers with PhDs).
Full payment of the programme fees, or at least 80 percent initial deposit, is required to secure a place in the programme once admission is offered. The balance could be paid in the second month of the programme.
Firm booking for the programme is made by the submission of the application form.
Forms should be completed electronically.
Applications will be screened by an admission committee and, in some cases, the candidates will be required to participate in a personal interview before admission is offered.
The post-graduate certificate prepares you for a career in a wide range of industries. The specialist route in Social Entrepreneurship and Innovation will additionally equip you to use your skills across a wide range of social enterprises and the third sector.
Module and assessment information for future years is displayed as currently validated and may be liable to change. When selecting electives, your choices will be subject to the core requirements of the course. As a result, selections may be limited to a choice between one of two or more specified electives in some instances.