Global Fellowship for
Social Entrepreneurs
Alternative MBA Programme for Social Entrepreneurs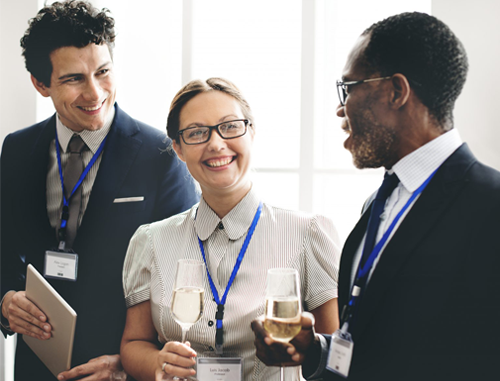 | | |
| --- | --- |
| Learning Mode | Academics, Work Placement and Workshops |
| Study Level | Postgraduate (Alternative MBA Programme) |
| Age | All ages from age 18 upwards (there is no upper age limit). Both young and mature students are all welcome. |
| Duration | 9 months (3 months lectures & 6 months' work placement) |
| Location for Lectures | Sheffield, United Kingdom |
| Start Date | 10/02/2022 |
London School of Social Enterprise and Sustainable Economics
https://lsseedu.co.uk
The Global Fellowship for Social Entrepreneurs is a comprehensive 9-month Alternative MBA Programme comprising three months lectures and six months' work placement. This cutting-edge programme gives the participants, the unique opportunity to participate in international academics and sought-after work placements for practical learning.
It takes part in an international academic programme and work placements with non-profit, government, or non-governmental organisations (NGOs); for-profit and non-profit businesses; and social venture capital firms across the United Kingdom. The participants will gain highly valuable hands-on experience in the fields of social enterprise, entrepreneurship, and innovation, thereby strengthening their skills, and connecting them with top industry professionals and establishments.
The 2022 Global Fellowship for Social Entrepreneurs will commence on the 10th of February 2022, in Sheffield, United Kingdom. This will comprise one month full-time of classroom lectures and seven weeks of virtual workshops and leadership training programmes presented by academics who want to do all they can to help you on your pathway to success. The closing programme will be held in the last one week with both social and academics activities which include award night for the global participants.
The participant will get one month of free student accommodation before posting for the placement. The students are responsible for their feeding, accommodation, and welfare during work placement and after. Short-term work and study visas for foreign participants will be organised. We are proud to say that the Global Fellowship for Social Entrepreneurs is open to everyone from Commonwealth Nations, or any other part of the world.
What is Our Mission & Ethos?
London School of Social Enterprise and Sustainable Economics (LSSE) believes in diversity and equality for all learners. Moreover, it strives to provide a foundation for a plethora of opportunities for sustainable life-long learning and skills. Students from all over the world are warmly welcomed. We endeavour to achieve excellence in all that we do and work to serve those who study with us, by providing the highest level of theory and practical education. We always adopt a nurturing, positive, inspiring approach, and ensure that everyone is kept up to date with the latest developments in their chosen field.
EXPLORE OUR COURSES AND PROGRAMMES