K Ganga Kumuduni Fernando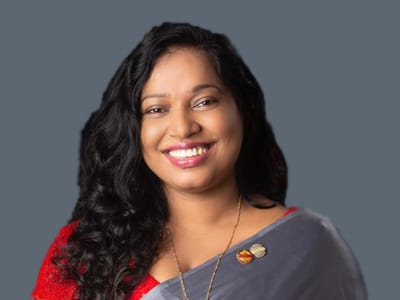 K Ganga Kumuduni Fernando
About K Ganga Kumuduni Fernando
K Ganga Kumuduni Fernando is an experience leader, innovator, problem solver, mentor, Researcher, Lecturer, and Teacher. She engage in teaching a range of subjects relating to Finance (ex: Financial Management, Corporate Finance, Security Analysis, Financial Institutions, Markets and Portfolio Management, Strategic Corporate Finance, Business Valuation and Applied Research) in the Bachelor of Business Administration Special Degree Programme, Master of Business Administration in Finance, Executive MBA and Post Graduate Diploma in Banking and Finance, University of Colombo. She served as a resource person in the workshops as Personal Financial Planning for Entrepreneurs organized by Chamber of Commerce.
Ganga's growing reputation for excellence and results in employee and organizational development led to a string of requests for her specialized services. She has worked with many organizations to develop individual learning plans for strengthening their leadership abilities. Whatever the requirements, each organization gets a tailor made solution, one that works solely for them and is delivered in an innovative and professional manner.
Ganga has facilitated entrepreneurs to develop their own financial statements as a part of personal
financial planning and educate them on the importance of striking a balance between revenue, expenditure, savings and investment and also importance of managing working capital of the business.
She Worked with Deputy Director and the Strategic Operation Coordinator to identify Intake and Front Desk operations challenges, and to design and implement process improvement in Seedco, New York. This is where her commitment to customized service was thoroughly ingrained. She designed and facilitated the necessary programs for in-house staff whose focus was on managing change, and for the external clients whom she helped develop their employability skills. It was here that she discovered her leadership talents and her ability to read situations out of which she could design the necessary remedies and apply them.
She provides responsive, trusted service, tailored solutions, and creatively structured financing options that help Clients achieve long-term sustainability as their organization evolves and grows as she offers customized products and services for organizations, including business banking, wealth management, and more.
She facilitated over twenty workshops for prospective investors in both English and Sinhala medium in different places such as Colombo, Mathara, Galle, Negombo and Kurunagale while successfully meeting the set objectives of the workshop. She has served as mentor for student teams participated in various academic related competitions